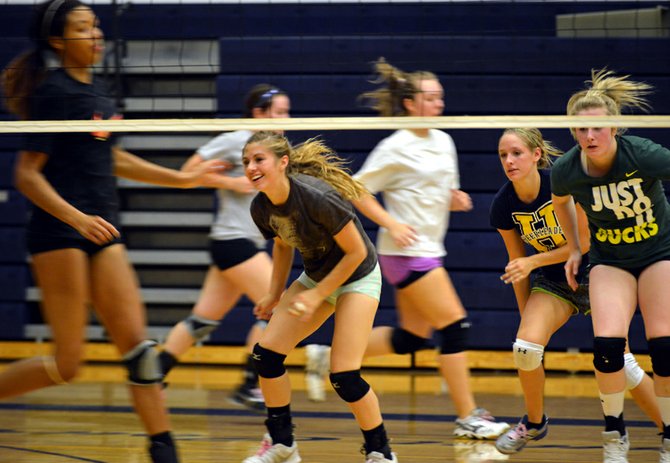 HRV volleyball players work on conditioning to get ready for the start of the fall season Tuesday at David Douglas.
Stories this photo appears in:

Varsity girls started season Tuesday, look to improve on last year's 7-5 CRC record
The Hood River Valley Eagles varsity volleyball team has something to draw on this year that it doesn't usually have much of: height. With a couple girls at or above the 6-foot mark and several others not far down the measuring stick, head coach Scott Walker says this year's lineup is the tallest he has had in his eight years with the team.