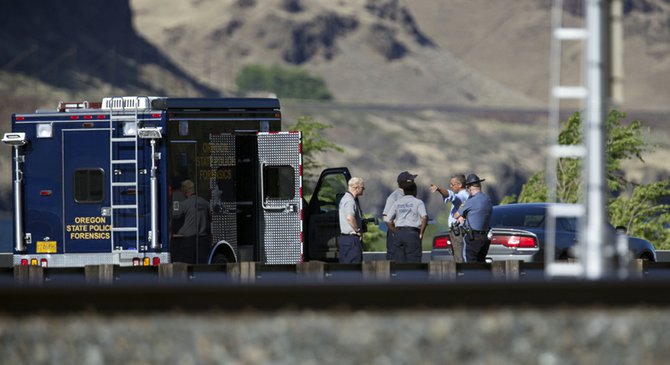 Oregon State Police investigators view a scene where a man died after exchanging gunfire with an Oregon State Police Trooper in the east-bound lanes of I-84 Thursday Aug. 29, 2013. (AP Photo/The Oregonian, Randy L. Rasmussen)
Stories this photo appears in:

Man dead, 26-year-old OSP trooper recovering from wound sustained in I-84 incident near Rufus
The investigation continues in an officer-involved shooting Thursday afternoon along Interstate 84 east of Biggs Junction in Sherman County. The incident resulted in 26-year-old Oregon State Police trooper Matthew Zistel being wounded and the death of the male suspect, 34-year-old John Van Allen II.