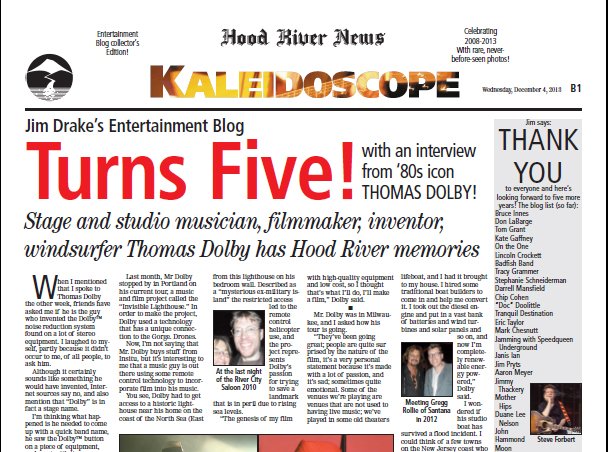 Jim Drake's Entertainment blog turns five!
Stories this photo appears in:

Stage and studio musician, filmmaker, inventor, windsurfer Thomas Dolby has Hood River memories
When I mentioned that I spoke to Thomas Dolby the other week, friends have asked me if he is the guy who invented the Dolby™ noise reduction system found on a lot of stereo equipment. I laughed to myself, partly because it didn't occur to me, of all people, to ask him.