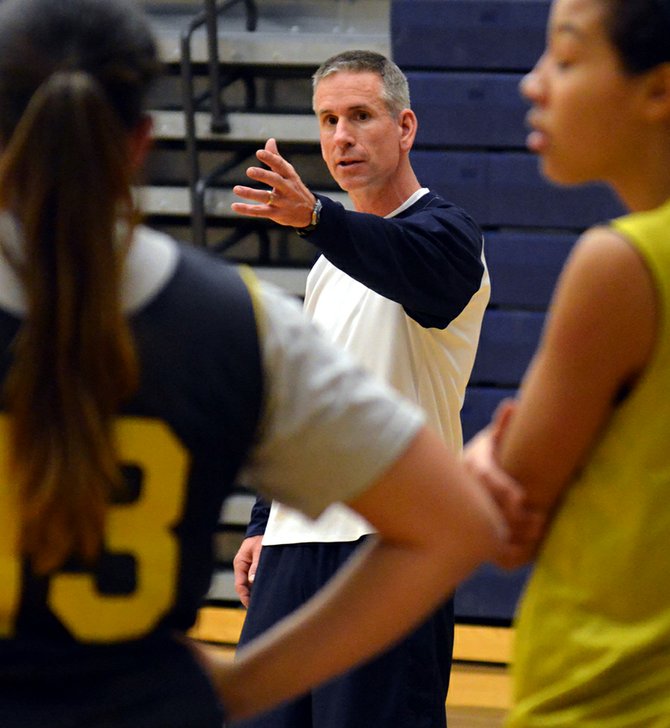 Coach Scott Walker works with the team durin practice.
Stories this photo appears in:

With lots of new faces, HRV girls optimistic as season gets going
A new coach, a new core group of players and the optimism that comes with a fresh start set the tone for the Hood River Valley High School varsity girls basketball team as it kicks off the winter season. The young 12-member squad, guided by first-year head coach Scott Walker, opens the season this weekend with a tournament at Sandy High School.