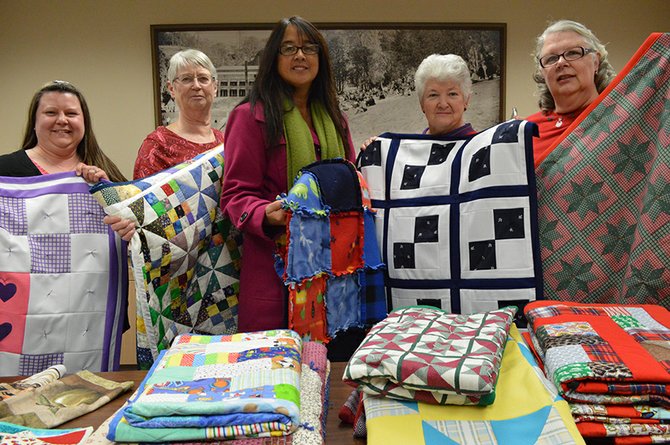 TWENTY QUILTS made by five ladies in Cascade Locks will be donated to Helping Hands Against Do-mestic Violence. From left to right are Jill Rodabaugh, Pat Power, Helping Hands Executive Director Lee Montavon, Sharon Dean, and Sherilyn Foley. All are holding up examples of the quilts they made. Not pictured is Jean Hankel, who made the quilt Montavon is holding.
Stories this photo appears in:

For those who have been displaced from their homes following a domestic violence incident, the holidays can be an especially difficult and traumatic time of year.