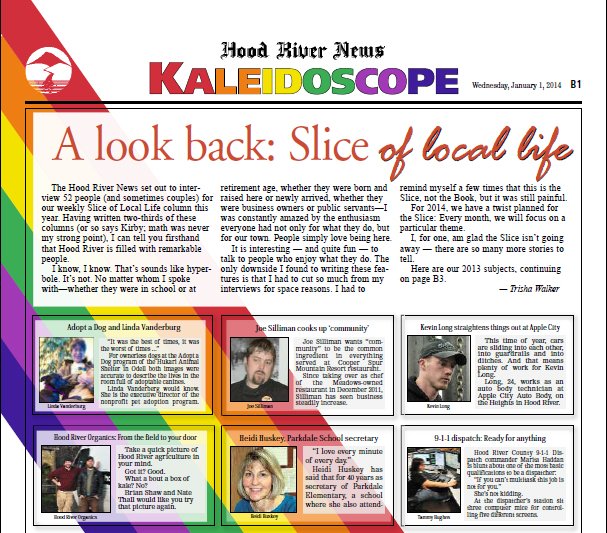 Slice of Local life look back.
Stories this photo appears in:

The Hood River News set out to interview 52 people (and sometimes couples) for our weekly Slice of Local Life column this year. Having written two-thirds of these columns (or so says Kirby; math was never my strong point), I can tell you firsthand that Hood River is filled with remarkable people.