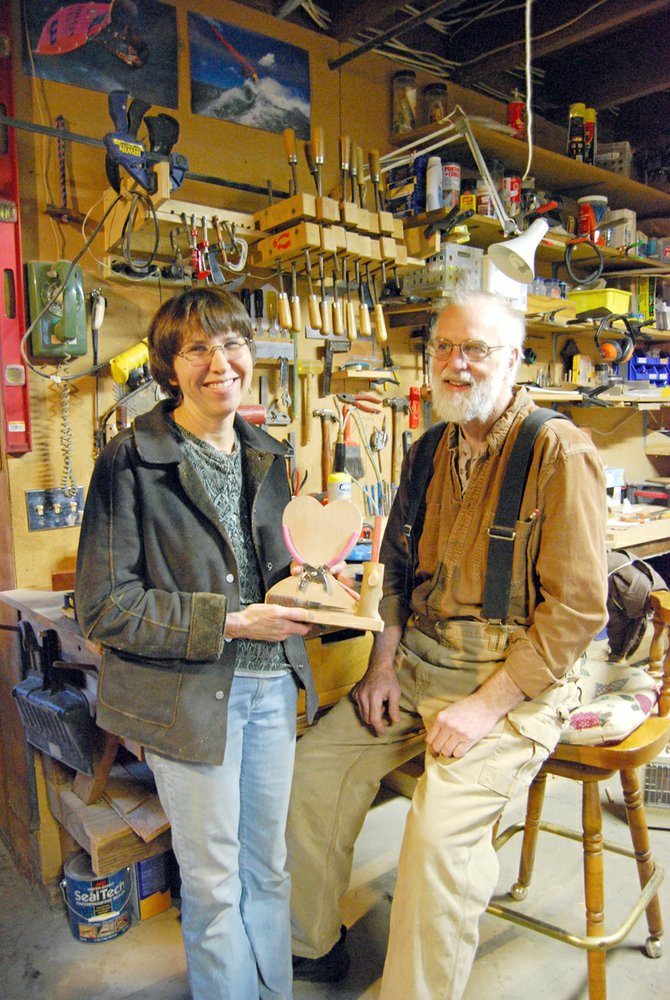 A heart shaped tool caddy brings a smile to Deb Baxter's face as her husband Dan looks on after giving her the early Valentine's gift. The pair has found a life-long bond through shared work, mutual respect and a practical recipe for time spent together.
Stories this photo appears in:

Standing amid the sawdust-laden benches under a bower of woodworking tools, Deb and Dan Baxter of Hood River exude the calm confidence, directness and easy manner of longtime work mates — a perfect analogy for their marriage of 30 years.