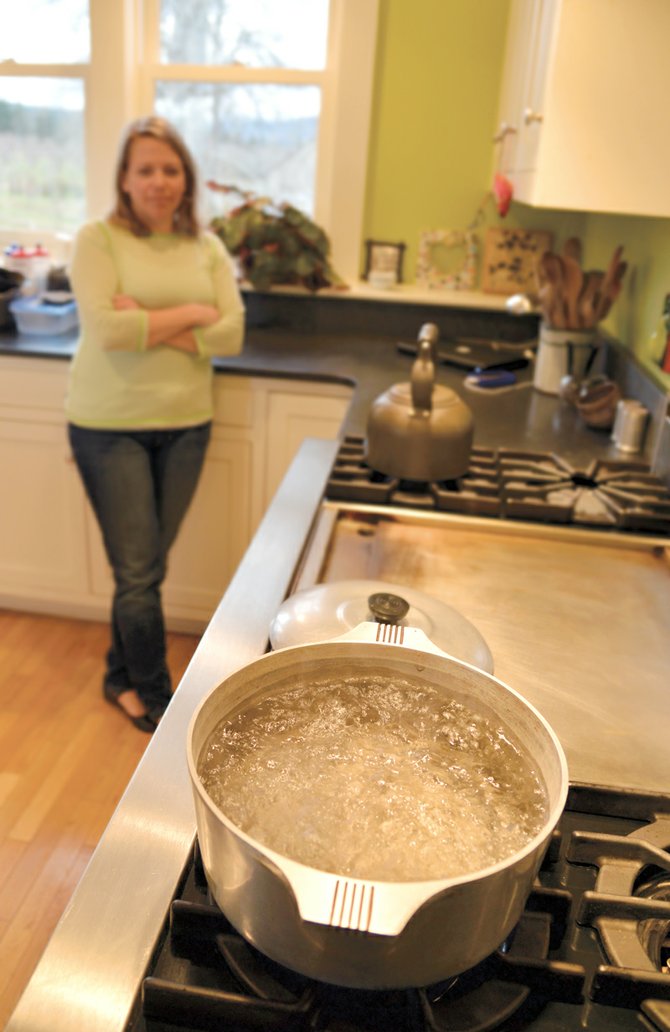 boiling water has become a daily routine, and annoyance, for Sunset Road resident Chris Reitz. About 315 Oak Grove Water District customers have had to boil water for close to three months due to district infrastructure issues.
Stories this photo appears in:

Residents still unable to drink tap water after E. coli bacteria contamination found
Chris Reitz would just like to be able to drink from her tap again without first having to put the water on the stove and boil it.