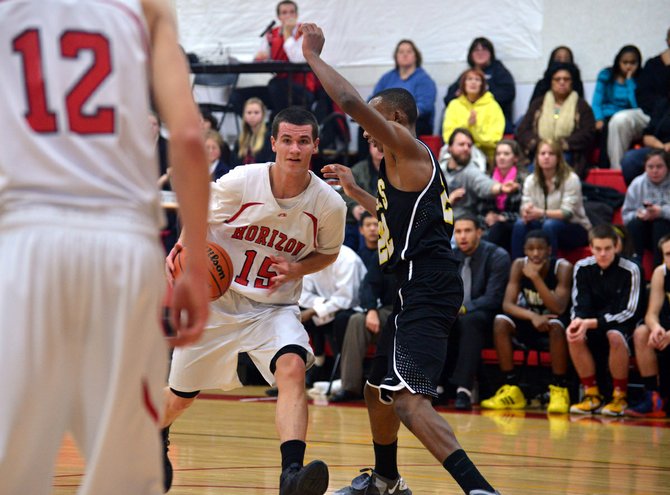 Matt Totaro drives to the hoop against Columbia Christian during the 2012-13 basketball season.
Stories this photo appears in:

Hawks to face Hosanna Christian at 3:15 Friday in Baker City
Horizon Christian cleared the first hurdle in Baker City in its attempt to defend its 1A state title.

Horizon boys remain undefeated
Horizon Christian's boys basketball team met its biggest challenge to date Wednesday, much the same way it has met all its other challenges this season. The Hawks relied on their defense to turn a close game against Portland's Columbia Christian into a comfortable 61-45 victory.