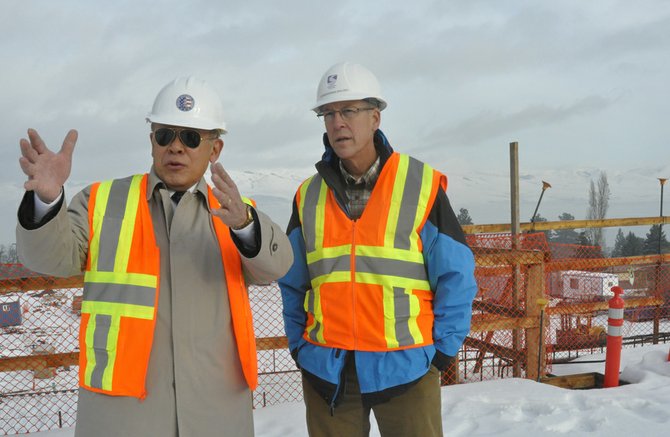 DR. FRANK Toda, CGCC president, left, leads Rep. Walden on a tour of the college work readiness center.
Stories this photo appears in:

CGCC faculty members' vote questions Dr. Frank Toda's leadership ability
Department chairs and other faculty members of Columbia Gorge Community College have given a "no confidence" vote to the college's president, Dr. Frank Toda, calling into question his ability to govern the college.

U.S. Rep. Greg Walden, R-Ore., fielded questions ranging from reductions in military funding to "heavy handed" labor regulations and gun control at Monday's town hall meeting in The Dalles.