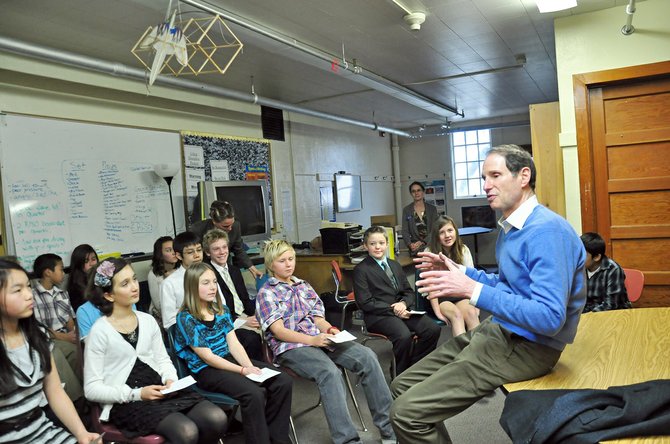 Senator Ron Wyden answers questions from the Hood River Middle School Constitution class following his town hall at the school in January.
Stories this photo appears in:

Sen. Ron Wyden, D-Ore., and Sen. Max Baucus, D-Mont., recently pledged to extend the Secure Rural Schools program for at least another year, hoping to buy time to craft a long-term solution for replacement of lost timber harvest funds and blocked tax revenue for rural communities. The legislative pair currently chair two powerful committees in the Senate and represent some of the hardest hit timber-reliant counties in the country.

Senator faces tough questions on budget, environment, gun control
Things may be tough on politicians in a few decades if any of the Hood River Middle School students at Sen. Ron Wyden's town hall Thursday grow up to be members of the Washington, D.C., press corps.