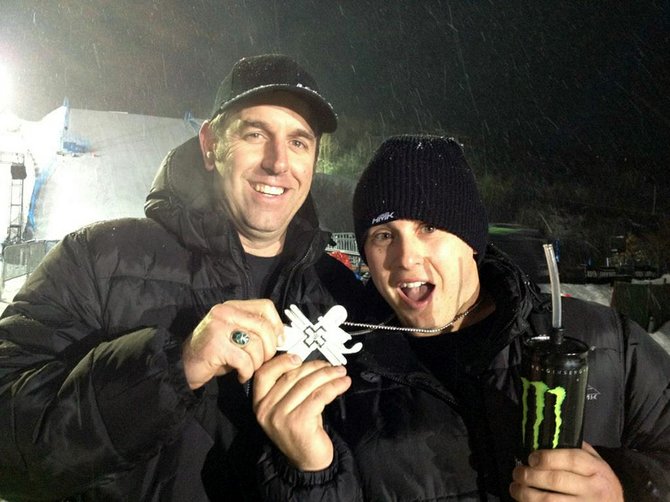 Kirk Zack and 2012 x games medalist Joe Parsons.jpg
Stories this photo appears in:

In hindsight, life-changing twists of fate are rarely as obvious as the one Kirk Zack had on his birthday in November of 1995. Playing a celebratory round of golf at the Indian Creek Golf Course, Zack teed-up on the 10th hole, took a swing and sunk the shot most golfers go their entire lives without sinking. At the time a hole-in-one had a $1,000 payout.