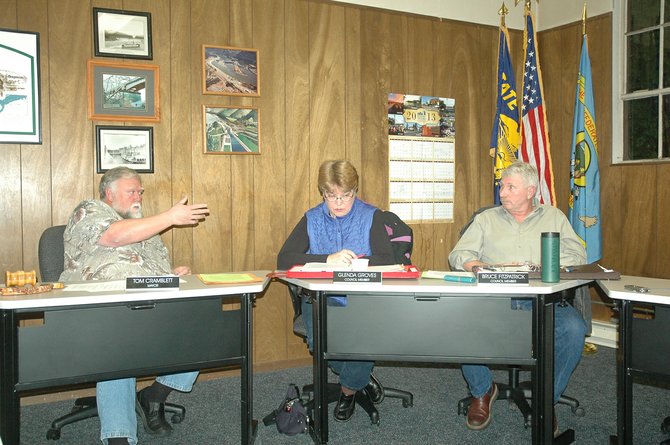 Mayor Tom Cramblett and council members Glenda Groves and Bruce Fitzpatrick discuss the appointment
process Monday at the Cascade Locks City Council meeting.
Stories this photo appears in:

City Council to offer seats to Helfrich, Randall, Hesgard
The City of Cascade Locks will go to the polls to try to fill its vacant City Council positions. Past poll results, that is.