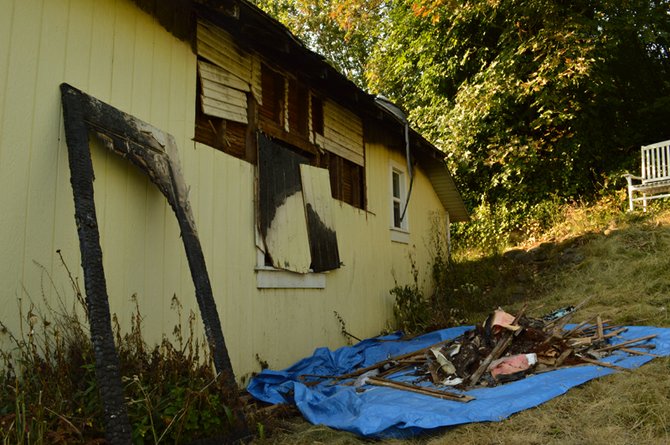 The exterior of this house at 1335 Cascade Ave., as well as its interior, was charred after a fire started in one of its bedrooms Friday evening. Both of its residents, Jessica Sanderson and Steve Millea, were not home at the time of the fire, which is believed to be electrical in orgin.
Stories this photo appears in:

Jessica Sanderson was on her way home after walking her dog Friday evening in Hood River when she saw a crowd of people and vehicles gathered a couple blocks from the home she rents at 1335 Cascade Ave. Sanderson could see smoke rising against the darkening sky.