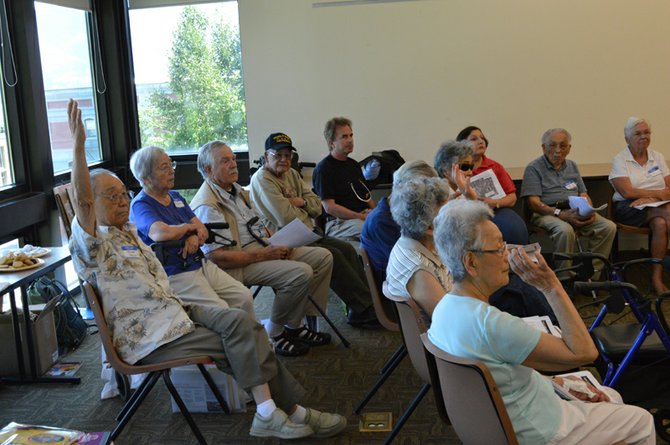 National Park Service employees listen to feedback from guests at a July 2 meeting in Hood River about how to best restore the Tule Lake Segregation Center. Many who attended the meeting were Hood River Nisei who were incarcerated in the notorious WWII internment camp.
Stories this photo appears in:

Hood River Nisei provide input on restoring the World War II Segregation Center
The Jeanne Marie Gaulke room of the Hood River County Library was packed with people who came to give input and listen to the National Park Service's presentation on restoration plans for the Tule Lake Segregation Center in northern California — a notorious World War II internment camp for people of Japanese descent.