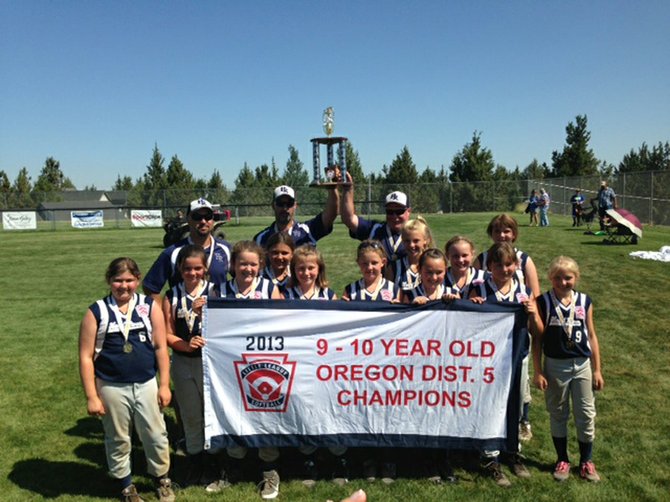 District champs: Hood River Little League's 9/10 All Star squad won last week's district tournament and are off to state, starting this weekend in Scappoose. Pictured are (back) coaches Kris Zorza, Jason Kona and Chris Nickelsen and players (left to right) Aunika Yasui, Reese Leiblein, Celilo Brun, Grace Guertin, Kyla Zorza, Mikayla Matthews, Rylee Kona, Molly Routson, Jessa Nickelsen, Mollie Ritoch, Taylor Beam and Bella Moore.
Stories this photo appears in:

Hood River's 9/10 girls win district tournament to advance to next level
Hood River Little League's four All-Star teams returned from Bend after several days of sunny summer ball in Central Oregon during the annual District 5 tournament.