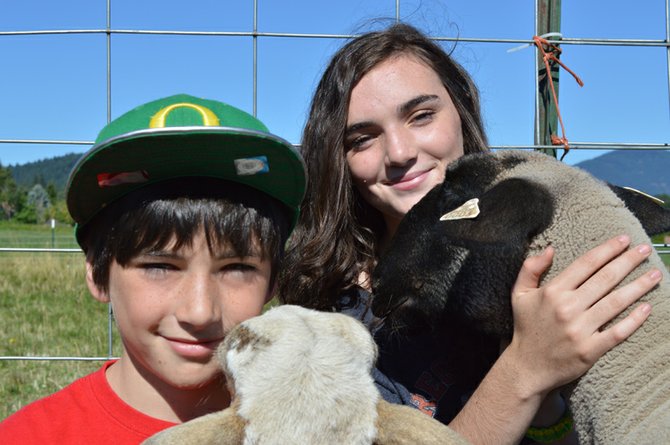 Aidan, 11 and Ellie Smith, 14, children of Barb and Dave Smith, pose with Phil (left), their pet sheep, and Louie, one of their market lambs, at their home on Post Canyon Drive in Hood River. Aidan and Ellie are involved in 4-H and Future Farmers of America, respectively, and will entries in a variety of categories for this year's Hood River County Fair, which will be held July 24-27 at the fairgrounds in Odell.
Stories this photo appears in:

If Aidan and Ellie Smith were sent back in time to live during the days of the pioneers, they'd be able to pull their own weight around a homestead, no problem.