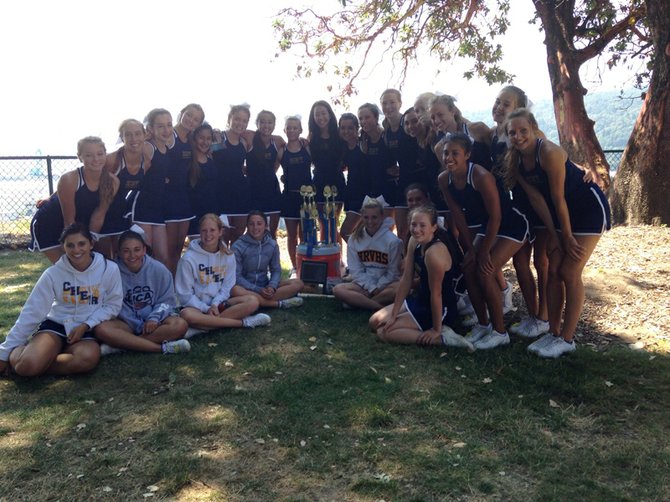 Cheerleaders at camp: Madi Wofford, Brandi Fletcher, Morgan Graves, Katie Middel, Kimi Garcia, Skylar Van Tilburg, Jesica Campos, Cayla Concienne, Megumi Hosaka, Gabby Marquez, Hannah Barry, Olivia Brink, Nancy Funez, Maddy Graham, Kassidy Davidson, Anneke Virk, Ruby Guenther, Georgia Orgain. Front row: Mason Bailey, Callie Crumpacker, Laura Scarborough, Ashlynn Olmstead, Taylor Shelton, Kelsey Beam and Hannah Hart.
Stories this photo appears in:

Hood River Valley High School's incoming squad of varsity cheerleaders picked up top honors last week by earning the Camp Champion title at the July 16-19 Universal Cheerleaders Association Cheer Camp.