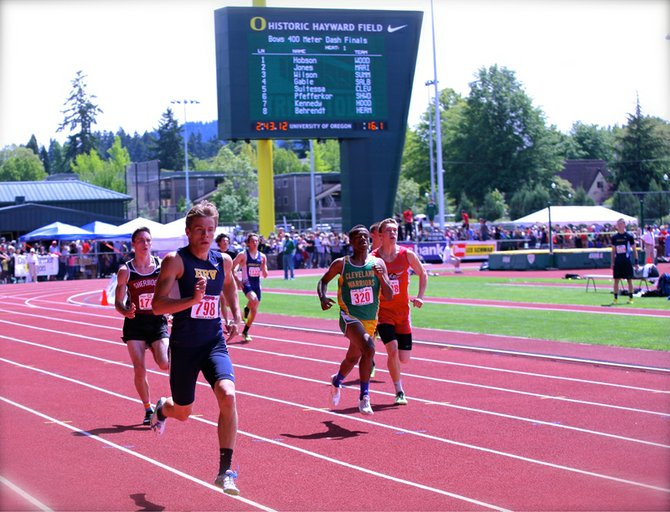 parker kennedy, pictured here at the 2013 Oregon high school track and field championships this spring, has his sights set on the USATF Junior Nationals next spring.
Stories this photo appears in:

Parker Kennedy has been making great strides toward the goal of becoming one of the top young decathletes in the country. While many of his friends were kicking back and relaxing in the first weeks of summer vacation, the Hood River Valley High School sophomore was busy competing in, and winning, the USA Track and Field state and regional championships.