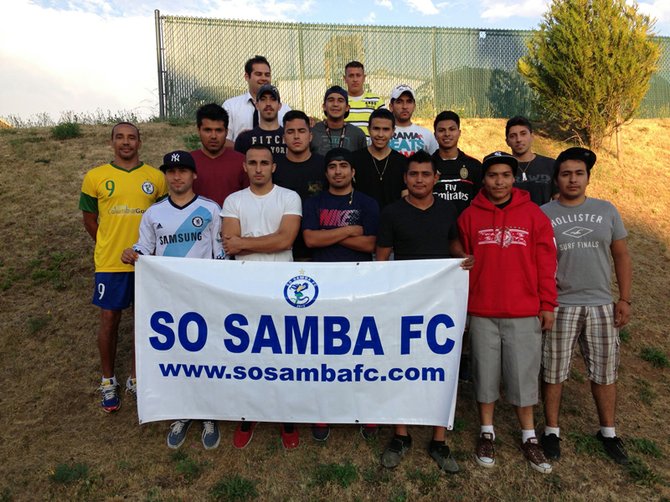 SO SAMBA FC'S working roster includes the following players: Felipe Herera Nieto, Diego Diaz Barrera, Jose Jesus Campos, Jorge Ramo, Rogelio Hernandez Avalos, Emmanuel Aguil-era, Raul Marquez, Florencio Lulo Bazam, Jose Luiz Hernandes, Jesus Eliaz Guerrero, Rober-to Busto, Braulio Garcia, Gerardo Gana Delgado, Cheno Barujas, Alberto Munoz and, not pictured, Santiago Galinato, Rigoberto Neymar Villanueva and Rafael Mondragon.
Stories this photo appears in:

Gorge-based team will join NPSL's 2014 season
SO Samba FC has a lot of work to do between now and next spring, but the newly formed, Hood River-based team is aiming to make an impression in the 2014 National Premiere Soccer League season. NPSL is a nationwide league of semi-pro adult men teams divided into Northeast, South, Midwest and West regions, with a regional season running from the spring through early summer before a national championship tournament.