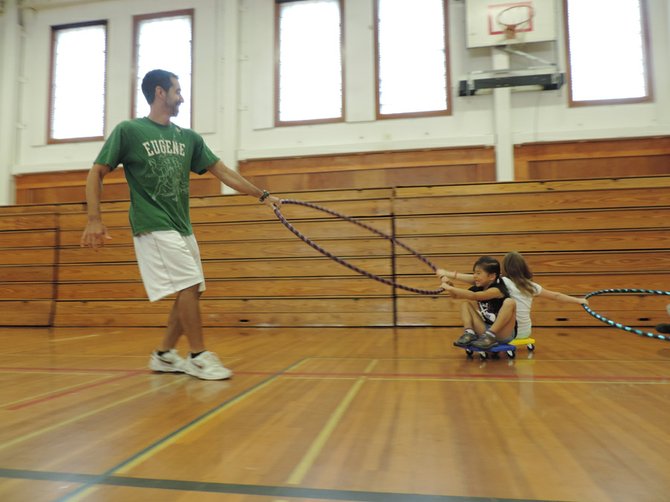 Taking his final turns, at least for awhile, in his beloved May Street School gym, Kyle Turner tows kids around the floor on Aug. 15, the final day of his summer PE camps. Turner, most recently a classroom teacher at HRMS, was the PE teacher at May Street in the early 2000s, and is off to Pennsylvania this fall for his master's degree in education..
Stories this photo appears in:

'Ah, Baby, Those Are Such Great Shoes'
The line from Jack Johnson's hit song fit like comfy loafers in not one but two downtown Hood River events this summer: Elena Kroll and Matthew Oldfield make "comic book shoes" as part of the teen craft program at the Hood River Library, guided by Harley Judd.