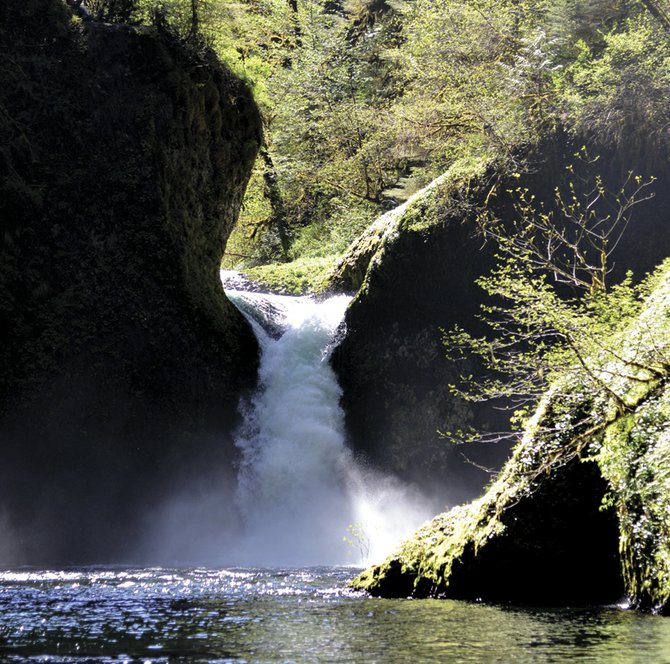 Punch bowl Falls on Eagle Creek is both inspiringly beautiful and fatally dangerous. The cliff on the left above the falls tempted five friends to jump June 2, with disastrous consequences.
Stories this photo appears in:

Punch Bowl Falls, a lush, dramatic and inviting forest-encased waterfall on Eagle Creek, enticed four cliff jumpers into its cool waters on June 2 and claimed the life of one man, leaving three others injured. Five friends took the Eagle Creek trail for a late spring hiking adventure: four made it home, but Jason Endicott, 25, of Cincinnati, Ohio, did not. His remains were recovered by search teams on June 3. At about 5 p.m. Sunday, the Hood River County Sheriff's Office received a report of multiple men injured at the falls.