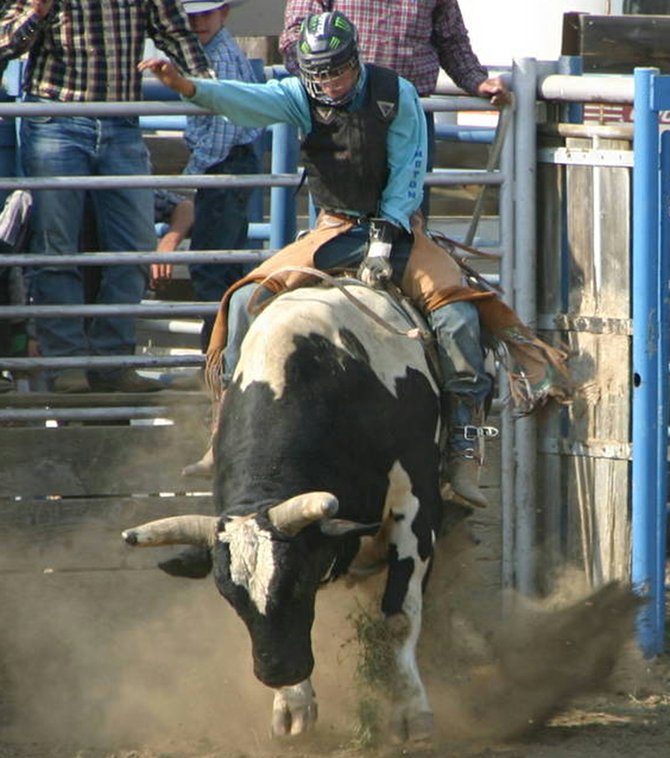 rJ Hicks finished third this season in the Washington State High School Rodeo Association finals, earning him a spot in the nationals rodeo this summer in Wyoming.
Stories this photo appears in:

Horizon Christian sophomore qualifies for 'world's largest rodeo'
For most people, 8 seconds doesn't hold much significance; it's a sip of coffee in the morning, a flip through the newspaper, a stroll across the street, a brief daydream. But if you're a bullrider like RJ Hicks, 8 seconds can be the world –– the difference between success and failure, the culmination of a season's worth of hard work, compressed into not much more than the blink of an eye.