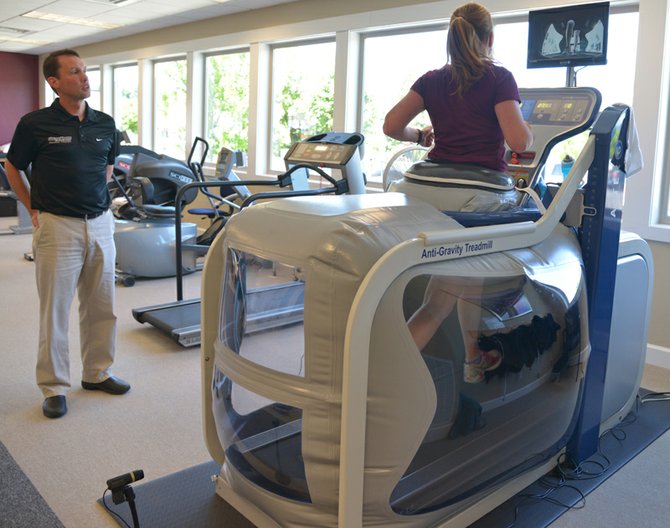 Kateri Lohr uses Gorge Spine and Sports Medicine's new anti-gravity treadmill to get in a running workout while rehabbing an injury. Physical Therapist Tom Moline watches Lohr's form using a live-view camera pointed inside the pressurized bubble.
Stories this photo appears in:

Have you ever wondered what it would be like to walk on the moon, to run through clouds, or bound like Tigger? Or, more realistically, have you ever imagined the ease of walking or running if you were just a fraction of your current body weight?