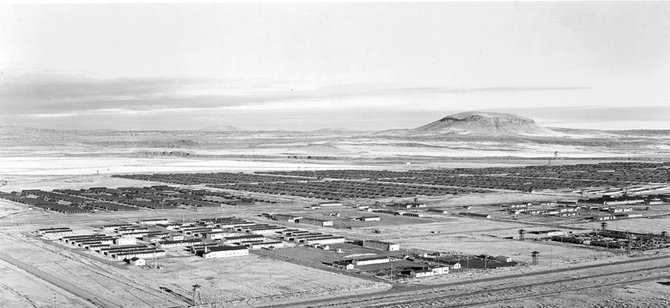 Submitted photo.Japanese families from the Hood River Valley were placed in internment camps including Tule Lake, Calif. during and after World War II. Families affected by this government action are now being asked to provide guidance on the future of the Tule Lake camp. The National Park Service is now holding public workshops from June through September across the West. A meeting in Hood River is slated for July 2, 10:30 a.m.-12:30 p.m., Hood River County Library, 502 State St., Hood River. Another nearby meeting will be held July 1, 6-8 p.m., at Portland Oregon Nikkei Legacy Center, 121 N.W. Second Ave., Portland.
Stories this photo appears in:

TULE LAKE, Calif. — Japanese Americans living on the West Coast were forcibly removed and incarcerated in remote camps during World War II without being charged of any crime. The National Park Service is seeking public comment to develop a management plan for one of those internment camps.