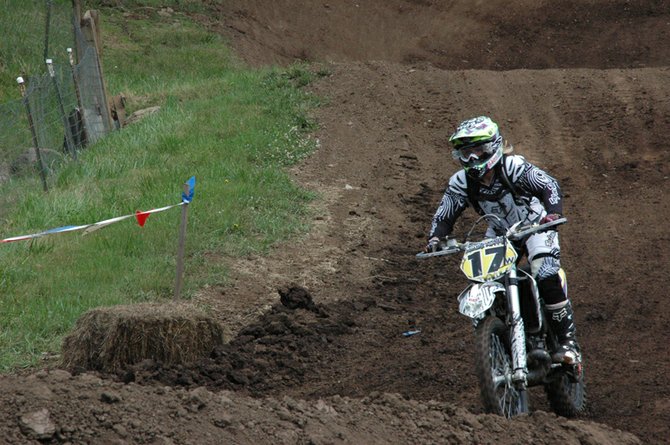 Kalyn Benaroya competed in the amateur class, but was unable to finish the race and had a DNF (did not finish) after her KTM-200 motorcycle broke down with an engine problem. Benaroya, 30, was one of just two women who competed in the June 16 race.
Stories this photo appears in:

Adult riders find rich reward in Motocross
Imagine being able to compete on the same field that professional athletes do, such as jogging around the basepath at Seattle's Safeco Field or running on the football field at the Seattle Seahawks Stadium.