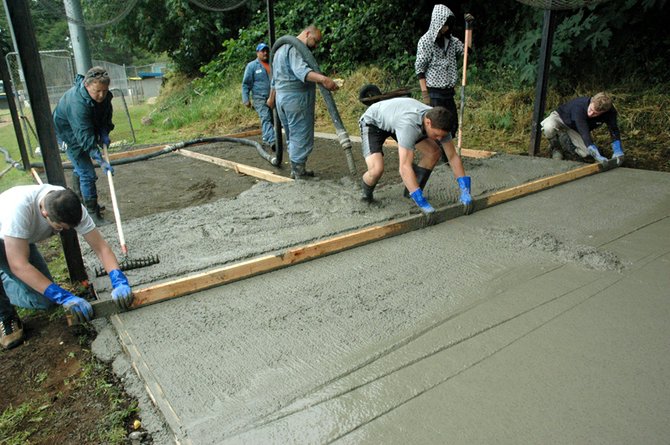 collins field will have a new addition next baseball season: new concrete for its batting cages. Above, Kristian Apland gets help on the project; below is Apland at work.
Stories this photo appears in:

Collins Field batting cages get new concrete thanks to Kristian Apland
Here's an Eagle Scout project that is slightly off-kilter.