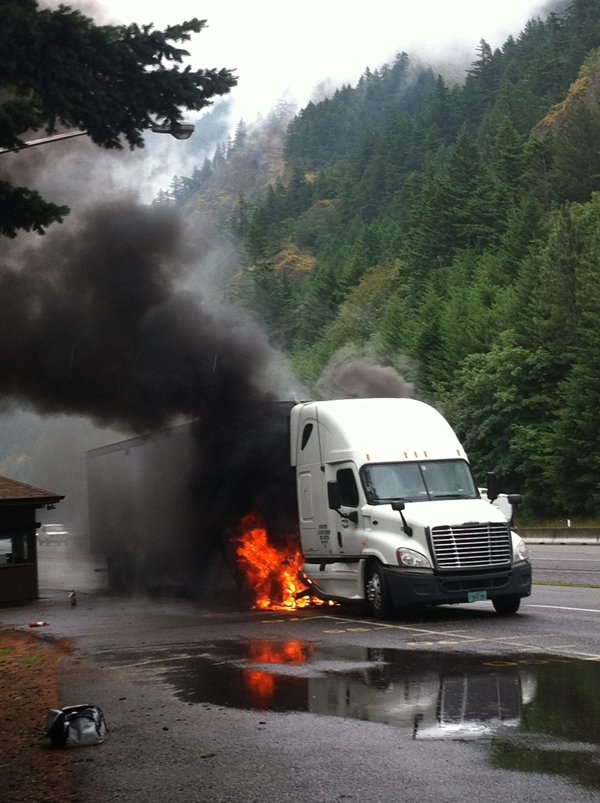 The wheel of this tractor trailer caught fire late Tuesday morning as it pulled into ODOT's Wyeth weigh station at MP 54 on I-84. The rear of the cab and the front of the trailer were damaged by the fire, but the driver was uninjured.
Stories this photo appears in:

Cascade Locks Fire Department had a busy Monday night and Tuesday morning this week, responding to two separate fires that occurred less than 15 hours apart.