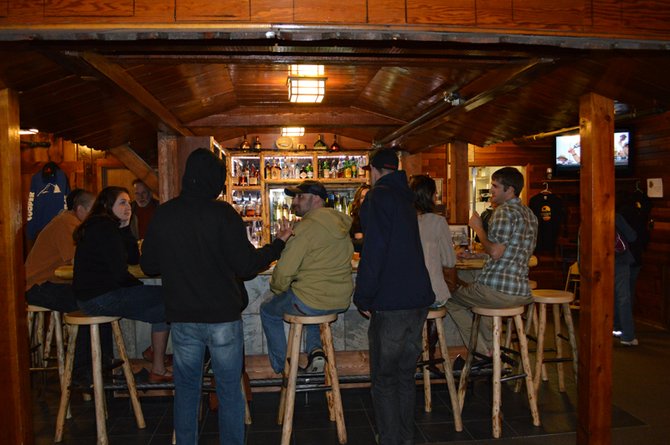 Guests enjoy a round or two at the recently expanded bar inside the Crooked Tree Tavern at Cooper Spur Mountain Resort on Tuesday. The tavern has six taps that primarily pour beer from local breweries.
Stories this photo appears in:

The weather may have been cold and wet, but it wasn't enough to dampen the spirits of guests who attended the grand opening of the newly completed Crooked Tree Tavern at the Cooper Spur Mountain Resort Tuesday evening.