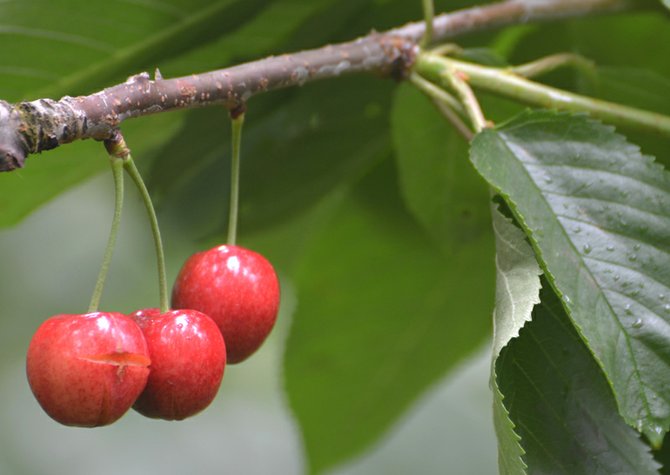 hood river valley cherries took a big hit this week with wet, warm weather for several days, which can split large numbers of cherries like the two at left. Early estimates show that between 30-50 percent of local Bing cherries (pictured here from a Tucker Road orchard) – the most widely grown variety in the region – were split due to the weather.
Stories this photo appears in:

Area farmers assessing damage, counting losses
For many local cherry farmers, the weather the Hood River Valley has seen this past week couldn't have happened at a worse time.