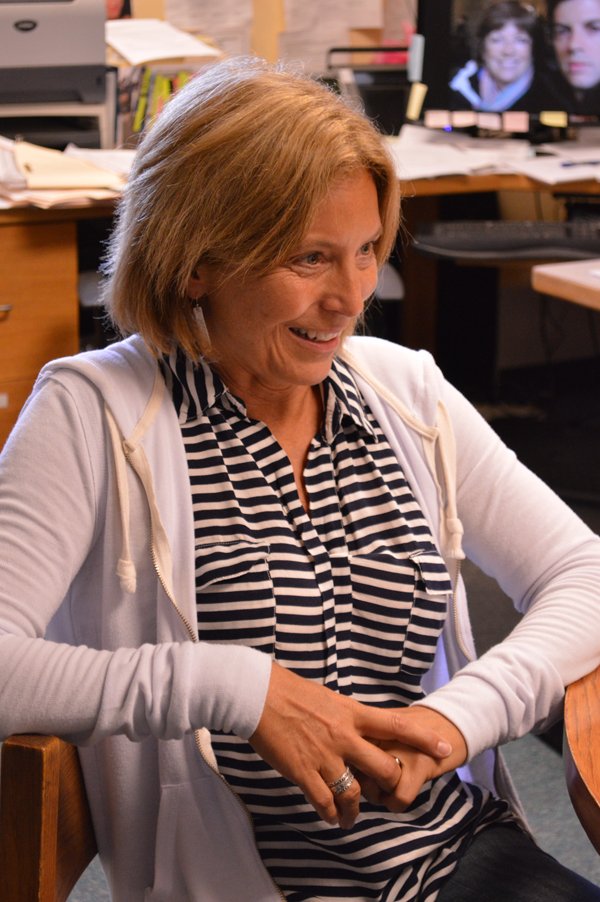 HRCCF's Belinda Ballah smiles as she talks about progress in reducing substance abuse. Her office is decorated with healthy lifestyle themes.
Stories this photo appears in:

You may have seen the tobacco and alcohol prevention stickers, posters or ads, but do you really know who is behind Health Media Club and all these ads? Tobacco Prevention Coordinator Belinda Ballah works with youth from Wy'east Middle School, Hood River Middle School and Hood River Valley High School to teach them about tobacco and alcohol prevention.