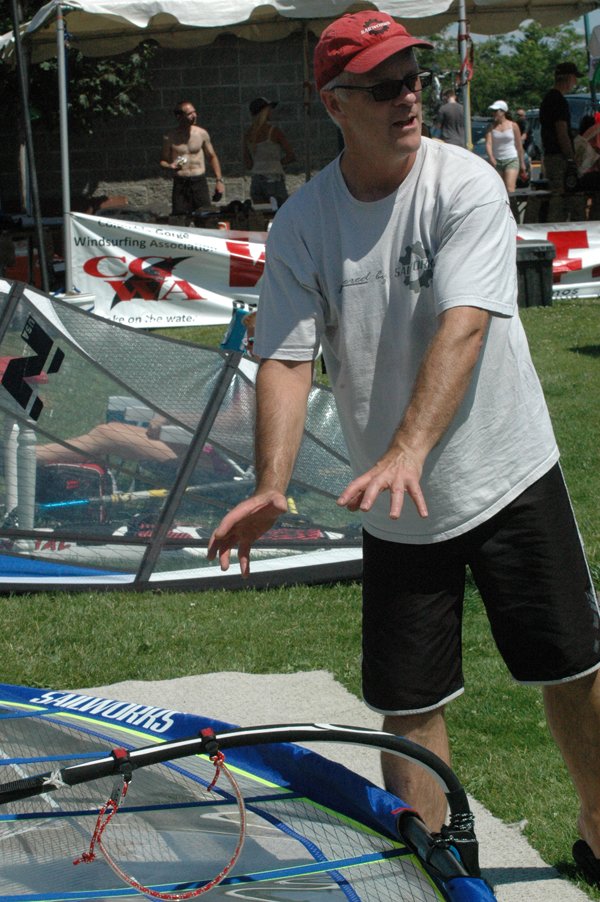 Bruce Peterson of Sailworks gives a windsurfing rigging clinic Saturday. The windsport veteran placed second in the Blow-Out event that morning.
Stories this photo appears in:

From learners to experts, hundreds of people flocked to the Event Site Saturday in near-perfect wind and temperature conditions for the annual Windfest, sponsored by Columbia Gorge Windsurfing Association.