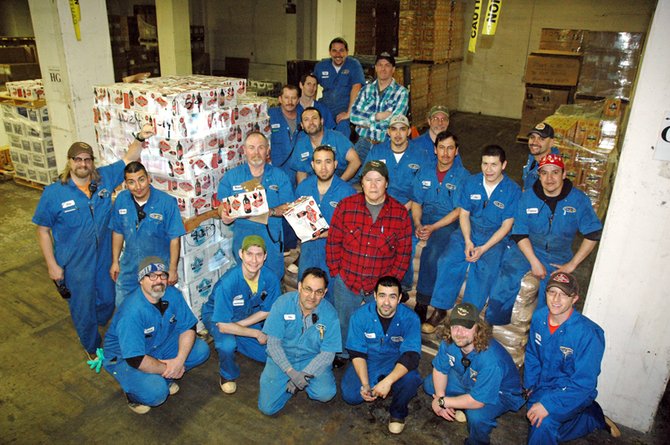 Most of the Full Sail flood crew gathered Thursday next to a pallet of damaged beer. Front row, kneeling: Barney Brennan, Chris Haveman, Eloy Pondo, Juan Manuel Rodriquez, Clinton Wertzbaugher, Dave Ashburn; second row: Chris Davis, left, Francisco Martinez, Wendell Bryant and Francisco Robles holding beer, Maximo Villafana in checked coat; third row Angel Sanchez, Jose Castillo, Vicente Castro, Elias Barron, Gabriel Uvale; in back: Leo Torres, Collin Godkin, Gavin Lord. Mark Yeoman, Phil Roche, Jason Munoz.

Stories this photo appears in:

Water ruins 1,800 cases, but employee-owners save stacks of Full Sail ale
Twenty-five guys gathered around beers on a Sunday morning but it wasn't to watch sports on TV.