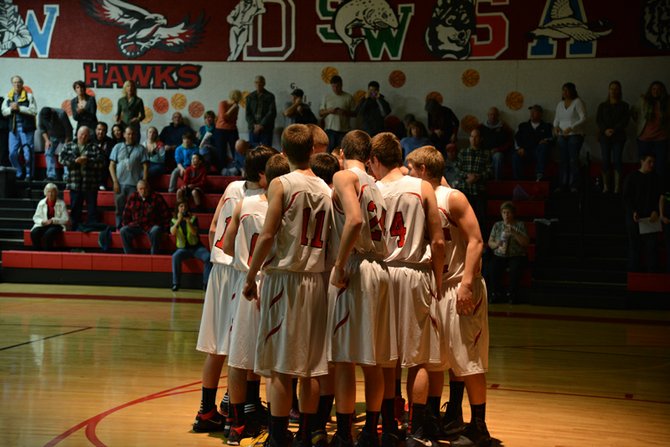 Horizon varsity boys basketball team (pictured here during a home game this season) graduates one of 12 players this year, bringing high expectations to next season.

Stories this photo appears in:

As the shock of a two-point loss in the state finals wears off, Horizon boys basketball turns its attention to next year
The Hawks return 11 of 12 varsity players to the program, which has finished fifth, first and second at the Class 1A state tournament in Baker City the past three seasons. Horizon spent most of the 2012-13 campaign ranked first or second and rode a 38-game win streak over two seasons into the March 2 title game — a 41-39 loss to City Christian of Portland.