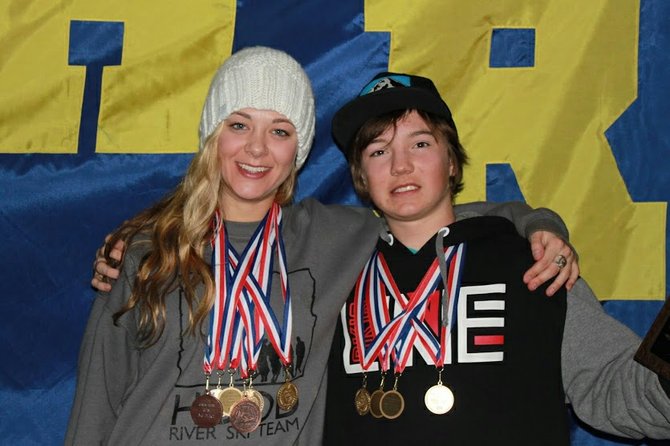 State champs Kayla Van Hoose and Tucker FitzSimons pose with hardware from the March 7-8 OISRA State freestyle skiing championships. The two won overall and individual titles in every event.
Stories this photo appears in:

Van Hoose, FitzSimons claim individual overall girls, boys titles
Hood River Valley High School freestyle skiers flipped, spun, shredded and grinded their way to domination in what is fast becoming a popular new facet of high school skiing. In last week's OISRA state championships, HRV boys and girls freestyle competitors made a clean sweep in all events, taking first as a combined team, first as boys and girls teams and claiming most of the top three spots in all individual events.