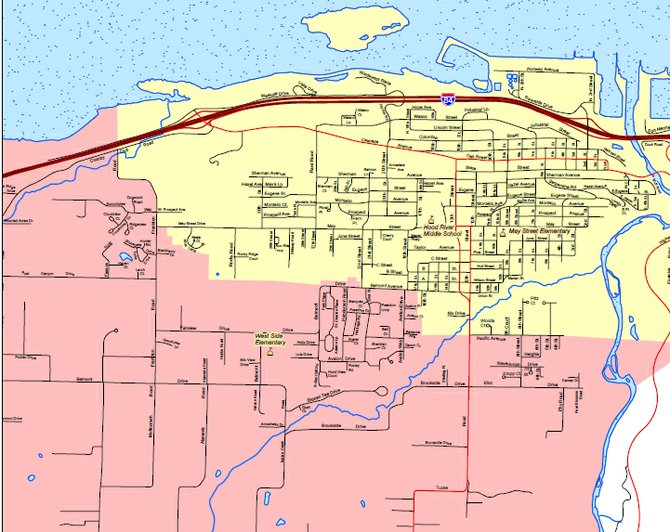 May Street-Westside attendance areas as they have been since 2006. The yellow area indicates May Street Elementary's area; the pink is Westside's. City and county planners expect future development to be mostly concentrated within the boundary for May Street, which is already operating over capacity. The most significant boundary change being suggested would put everything west of Rand Road into Westside Elementary's attendance area.
Stories this photo appears in:

What would be the best way to deal with the problem of overcrowding in some schools and under-enrollment in others?

Know your boundaries, the old saying goes.