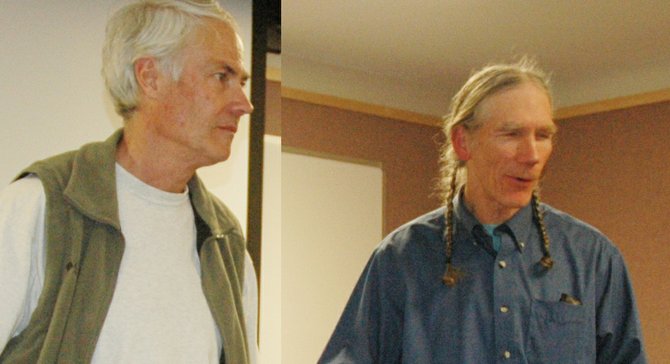 Stampfli send-off: For Steve Stampfli, left, Friday was the final day on the job as Hood River Watershed Group coordinator. On Tuesday, Watershed Group board president Chuck Gehling, right, and about 60 people gathered at Hood River to honor Stampfli, who is retiring.
Stampfli was praised for leadership and consensus building on water resource protection and restoration projects in Hood River County.

Stories this photo appears in:

The Hood River Soil and Water Conservation District has announced that Cindy Thieman has been hired as the new Hood River Watershed Group coordinator and Kris Schaedel as conservation technician.