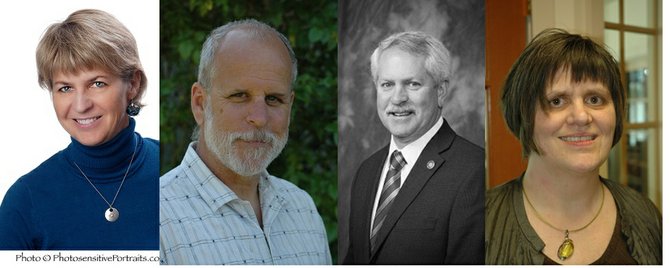 School board candidates Jan Veldhuisen Virk, Tim Counihan, Mark Johnson and Mary Reynolds.
Stories this photo appears in:

Incumbant school board candidates Mark Johnson and Jan Veldhuisen-Virk easily won re-election in the two most high profile contested races in the May 21 special election.

Good as it is to see challengers in any local election, when it comes to Hood River County School Board, Jan Veldhuisen Virk and Mark Johnson richly deserve to return to their posts.

Two contested races have emerged in the May 21 Special Districts election. Ballots were mailed May 3 and must be turned in by 8 p.m. ion May 21.