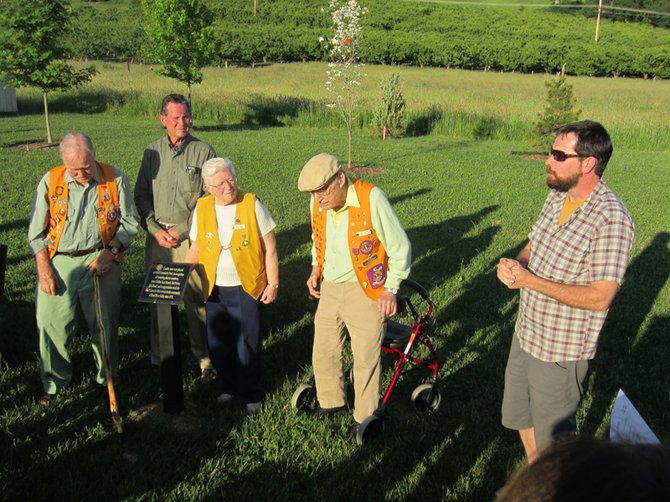 New trees, and charter Lions, cast long shadows at Odell Park as Parks District's Scott Baker, right, speaks. From left are Ken Paasch, Bob Hanel, Verna Weber and Arnie Udelius.
Stories this photo appears in:

The Odell Lions Club met May 9 at the Odell Community Park to pay homage to remaining Charter members Ken Raasch, Arnie Udelius, Bob Hanel and Ted Weber. The club presented four conifer trees and a plaque to honor the four who, in 1971, were part of a group of 50 original members.