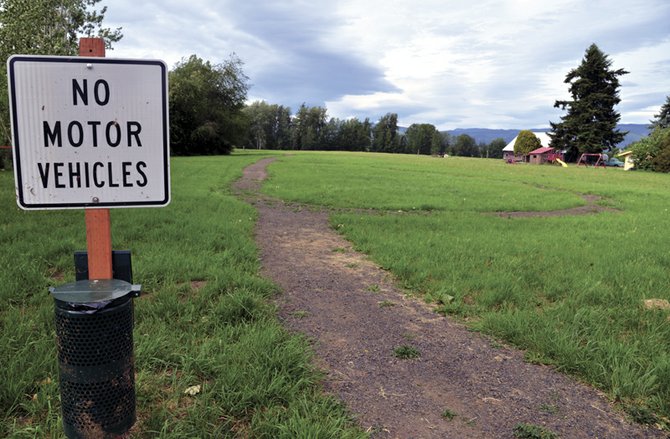 Barrett Park amenities have been limited to a trail installation. With the recent LUBA ruling, expanded development may be a possibility again.
Stories this photo appears in:

The steps and bridges that help make up Indian Creek trail are a reasonable allegory to consider with this week's news that LUBA has sent back to Hood River County the matter of Barrett Park's future. The LUBA legal decision, rather than a divisive moment, provides an opportunity to come together over Barrett Park. No one at the county level, or in the community, is averse to parks in general.

Average citizens who serve as representatives on local boards and commissions are charged with rendering decisions on often contentious and legally complex issues. In recent years, Hood River City Council members and commissioners alike have been asked to issue verdicts on far-reaching questions that have sent teams of lawyers scrambling for tiny details and complex legal language interpretations supporting their positions. Sometimes errors occur in that process, even with extensive research and diligence by those representatives.