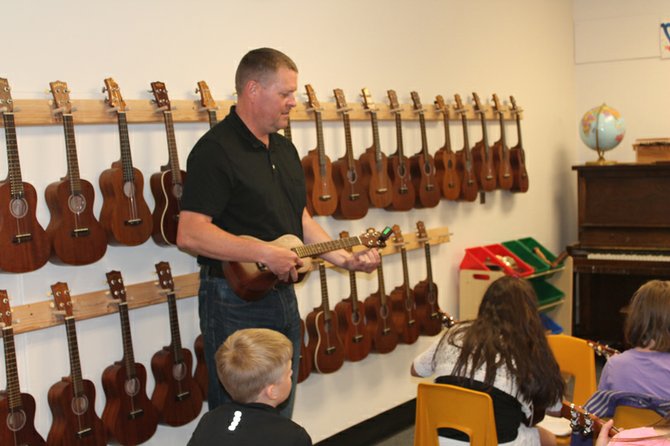 Music specialist Larry Wyatt teaches up to six classes a day. Students use ukuleles, xylophones, hand drums and other instruments to learn music basics.
Stories this photo appears in:

There's an enthusiastic tone in Larry Wyatt's voice as he demonstrates a unique wooden instrument that sits on the floor in the front of his May Street School music classroom. "These are "Studio 49" German-engineered xylophone bass boxes. They're set up so we can play in the key of C, which is the same for my ukuleles." With large mallets, Larry deftly plays a bass line that could be used in any number of simple folk songs, and then plays the first few measures of "Ode to Joy." Full, rich, bell-like tones resonate around the room.