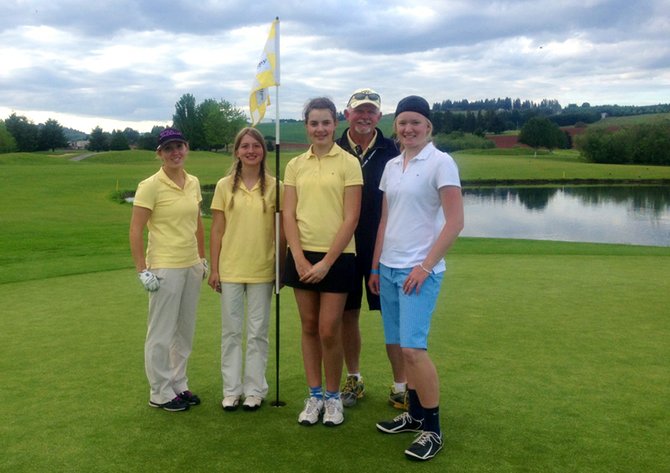 at state earlier this week are HRV golfers Korey Cimock, Alicia Hay, Gabriella Whitehead and Laura Waller with coach Dave Waller.
Stories this photo appears in:

After winning the team's first-ever Columbia River Conference title last week, Hood River Valley High School's four-player girls golf team moved on to the state championships this week at Quail Valley Golf Course in Banks. The combination of long fairways, variable weather and tough competition was a challenge for the girls, even though three of the four had competed at the same tournament the previous two seasons. After a first-round score of 433 that put them in ninth place out of 11 teams, the girls all improved their scores the second day to finish in eigth overall with a total score of 823 – the best result the HRV girls team has had at the state tournament.