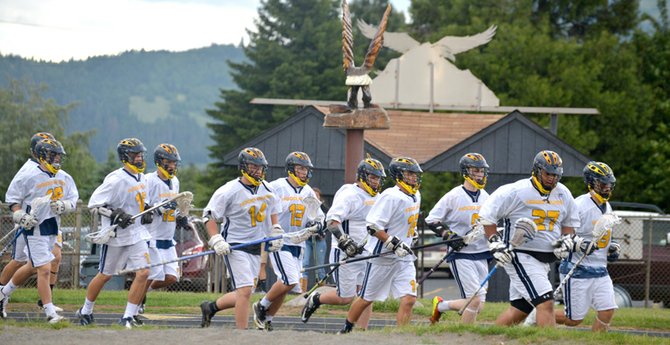 Against wilson Monday evening, the Eagles put up a good fight but failed to keep the Trojans to the goal-limit needed to make the state tournament, thus ending their season.
Stories this photo appears in:

Hood River Valley High School varsity boys lacrosse team had heavy weight to shoulder going into Monday evening's home game against Wilson. In the last game of the regular season, the Eagles, fighting for fourth place in the league, not only had to win to qualify for the state playoffs, but had to score six goals or more while keeping the Trojans to two goals or less. Satisfying those factors would have placed the HRV boys at fourth in the Columbia League and given them a play-in game for the 2013 Oregon High School Lacrosse Association championships. Anything less would mean an end to the season.