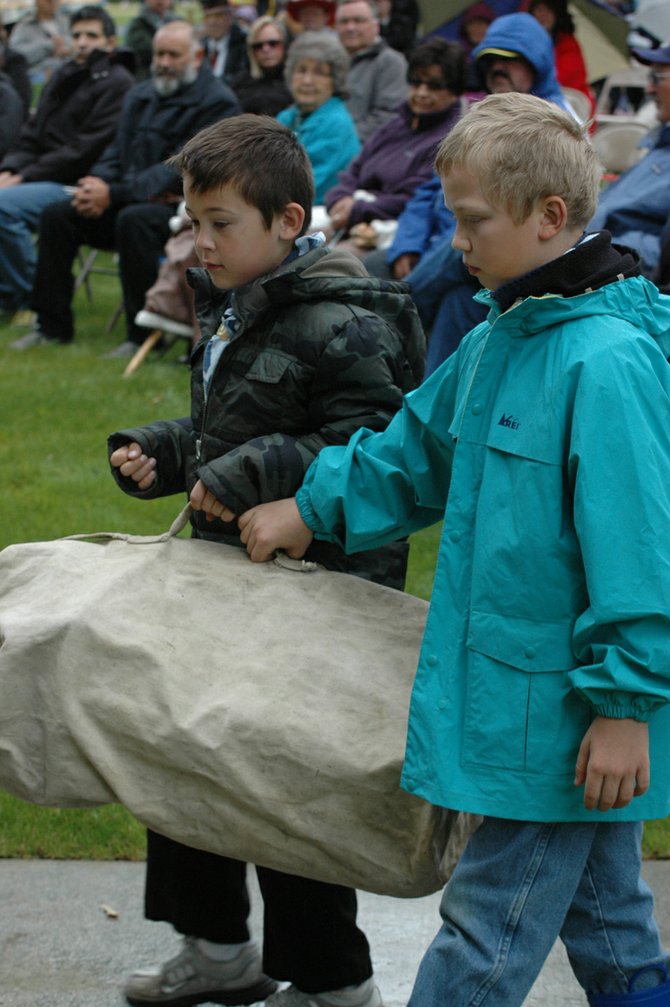 CUB Scouts from Troop 378 Austin Marquez, left, and Jack Wilson carry a duffel bag during the reading of "Sea Bags in the Rain."
Stories this photo appears in:

A drizzle moistened Monday's Memorial Day observance, not enough to drive away the congregation, as evidenced by the 300 or so attendees at the Idlewilde Cemetery event. Music by Andy Streich and the HRVHS band and choir highlighted the occasion, along with presentation of wreaths and reading of new names on the Veterans' Walk of Honor. Sexton Bob Huskey spoke passionately about honoring fallen veterans every day.