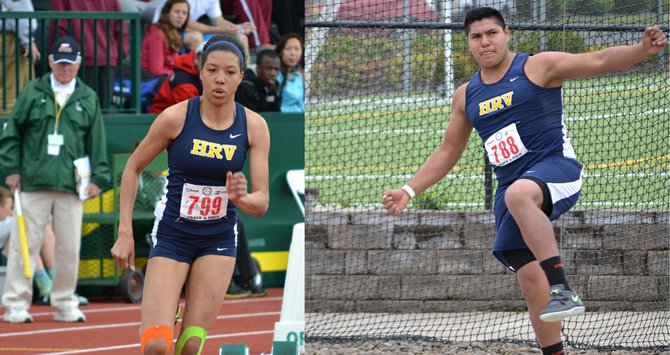 state champions Jestena Mattson and Sebastian Barajas are seen in action at the 2013 5A OSAA meet in Eugene. Mattson, a sophomore, won the 200-meter dash and Barajas, a freshman, won the discus.
Stories this photo appears in:

Freshman Barajas, sophomore Mattson win state titles
Freshman Sebastian Barajas and sophomore Jestena Mattson claimed state titles over the weekend at the 2013 OSAA 5A State Track and Field Championships at Eugene's historic Hayward Field. Leading a field of 14 Eagle athletes who qualified for the meet, the two represent a bright future for Hood River Valley High School track and field.