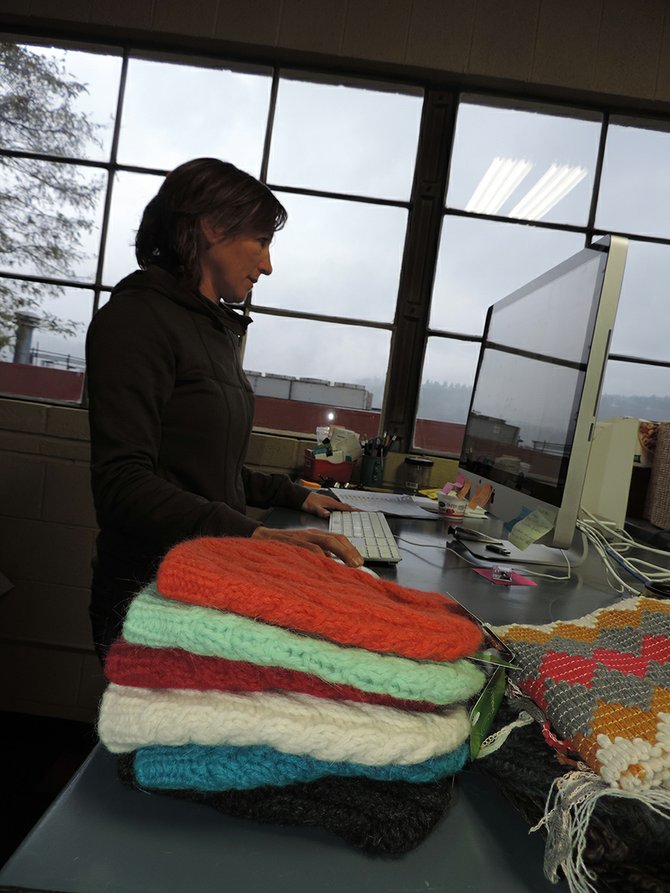 DESIGNER Tood Douglass sits in natural light, a rarity in their former digs, as she compiles an order. In foreground is a "stack of papers" – a literal file of one model of hat, in its varying versions from prototype through various updates. She keeps these "stack of papers" at ready to ensure inventory re-ceived matches the specific items ordered.
Stories this photo appears in:

If anyone needed a bigger place to hang its hat, it was the folks at Pistil.