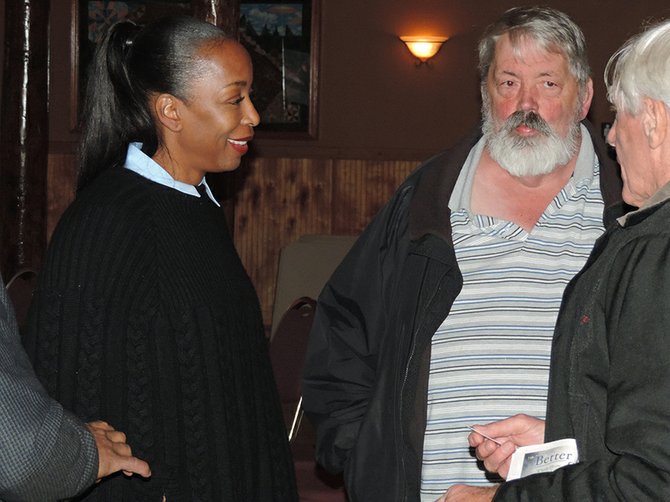 Jacqueline Alexander of Morale Orchards in Odell talks with Cascade Locks Port Commissioner Jess Groves.
Stories this photo appears in:

The Port of Cascade Locks has finalized a deal with an Odell orchardist, Jacqueline Alexander, which will make way for "The Puff Factory," a plant that will freeze-dry Hood River Valley fruit and turn it into packageable snacks.

Port of Cascade Locks, Odell orchardist want to build freeze-dried fruit plant by 2015
CASCADE LOCKS – An Odell orchardist is looking at a Cascade Locks location for her new business, "The Puff Factory," a 26,000-square-foot plant that will use a unique freeze-drying technique to transform Hood River fruit into snack products. Plans are to employ 30-50 people.