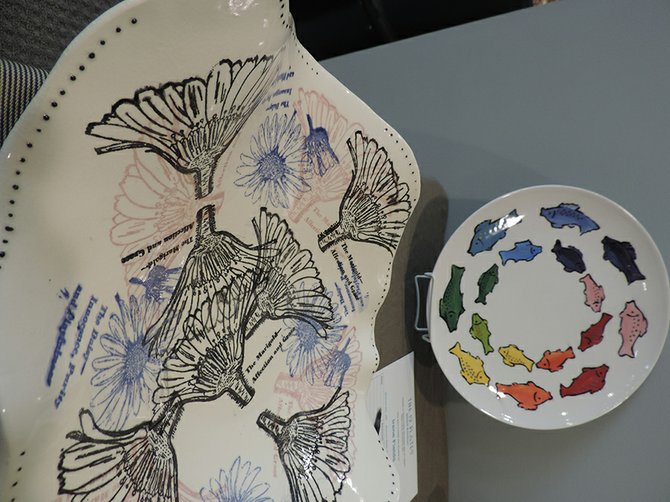 12 PLATES continues through Dec. 15. Artists are Polly Wood, Sheila Ford Richmond, James Diem, Barb Schuppe, Holly Wood, Pam Springer, Shelley Toon Lindberg, Courtney Berens, Scotia Bauer and Peny Wallace. Gallery 301 is open Fridays and Saturdays from noon to 8 p.m. and Sundays noon to 6 p.m.
Stories this photo appears in:

Looking for a unique holiday gift that helps art programs in Hood River County?