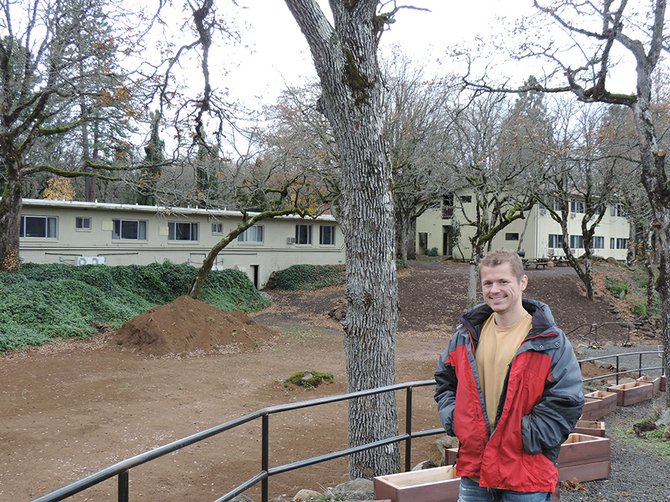 VAGABOND OWNER Grant Polson is working throughout the fall and winter to improve the grounds and Columbia River overlook on the north side of the 7-acre property.
Stories this photo appears in:

'Hotel Impossible' visit transforms a local landmark — but owner Grant Polson says there is more work to be done
Grant Polson carries bridesmaid dresses across the threshold in the "Hotel Impossible" episode about Polson's Vagabond Motel, which aired Monday on The Travel Channel.

Vagabond Motel only looks like a classic motor court motel like those popular in the 1950s.