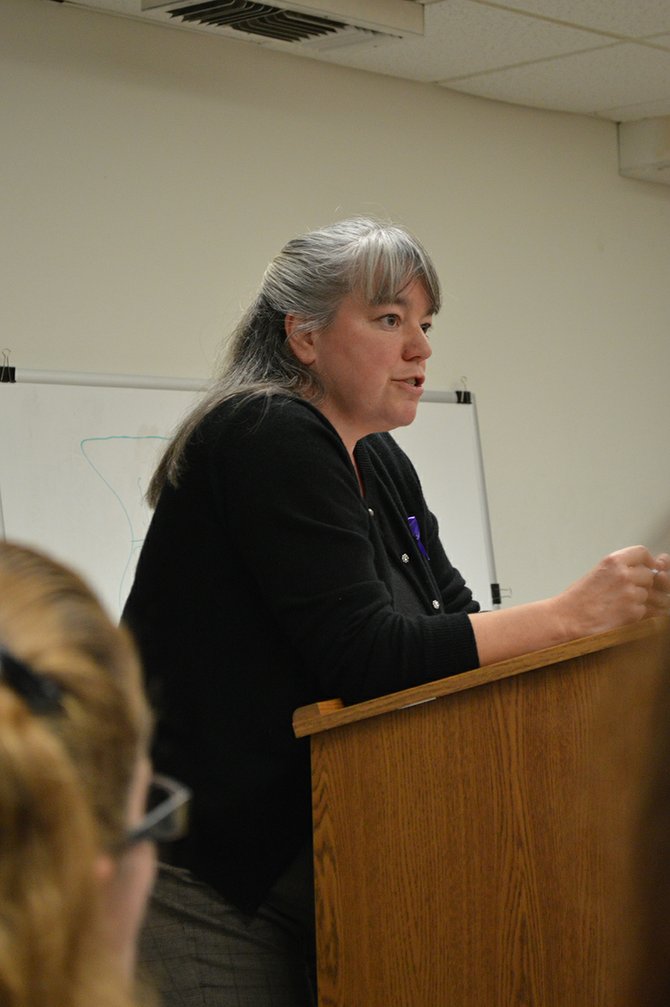 Carrie Rasmussen, deputy district attorney for Hood River County, addresses county commissioners during a Monday night meeting. Rasmussen's position was slated to be reduced from four days down to three to cover a budget shortfall, but the commission voted to move money around in the DA budget to cover the deficit instead. Rasmussen, who prosecutes child abuse, sex abuse, and other cases in Hood River County, spoke passionately about the importance of her work during the meeting.
Stories this photo appears in:

A county recommendation to cut hours from a deputy district attorney position was voted down by Hood River County commissioners during their regular meeting Monday night.